Last Updated: 2022-10-03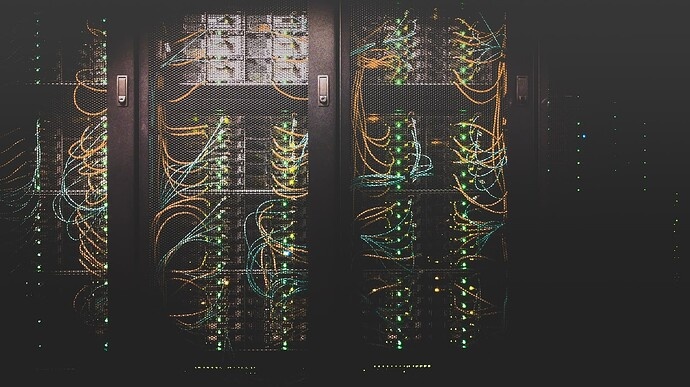 BigBearNetwork is excited to announce that we have upgraded our infrastructure and moved to a new provider. With new servers and improved infrastructure, we are confident that this change will provide a better user experience for our customers.
Our old provider was struggling to keep up with the traffic and load, leading to random outages and DNS issues. Our team remained loyal, but after months of struggling to fix the issue, we decided to search for a new provider. We carefully evaluated a number of options before settling on a provider that offered great documentation and promised zero downtime during our migration.
After a successful meeting with the new provider, we began the process of moving all our data, including this blog. Our primary servers were moved with zero downtime, which was a significant achievement. The new server infrastructure is designed to auto scale up and down based on traffic, and we have added more outage detection and latency probes to our monitoring infrastructure to ensure that any issues are detected and resolved as quickly as possible.
Our apps now monitor connections to the BigBearNetwork and display a banner at the top of the app if they cannot connect. By clicking on the banner, users can access our status page, which is updated every minute or so, providing real-time updates on the status of the network.

If the call to BigBearNetwork fails, this is what you see. It retries every 1 minute.
In general, when you use your phone to access the internet, you are using a wireless connection, such as Wi-Fi or cellular data. If for some reason, your phone loses its connection to the internet or does not have any internet access available, it will display an error message or banner to notify you that it is unable to connect.
This banner serves as a helpful reminder to users that their phone is currently not connected to the internet. This can be helpful in a variety of situations. For example, if you are trying to access a website or application, but your phone is not connected to the internet, you may assume that the website or app is not working correctly, when in fact, the issue is with your internet connection.
The banner can also help users troubleshoot internet connectivity issues. By displaying a clear message that the phone is unable to connect to the internet, users can take appropriate steps to resolve the issue, such as resetting their Wi-Fi connection or restarting their phone.
Overall, the banner that displays when your phone is unable to connect to the internet is a helpful tool for ensuring that users are aware of their current internet connection status and can take steps to resolve any connectivity issues that may arise.

If you wish to try again before the automated retry, tap it when you can't connect to the internet.
BigBearOS V2
At BigBearNetwork, we are committed to delivering the best user experience for our customers. This is why we are constantly working to improve the security and speed of our apps and backend infrastructure. Our latest efforts include the launch of BigBearOS V2, which has brought significant upgrades to our system.
One of the most notable improvements with the new release is the increased server speed. By optimizing our servers and implementing new technologies, we have been able to achieve faster loading times, quicker response times, and smoother performance across all of our applications.
In addition to improving performance, we have also made significant upgrades to our security measures. With BigBearOS V2, we have introduced new security features to safeguard our users' data and ensure that their information remains protected. Our team has implemented various security protocols, including encryption and firewalls, to prevent unauthorized access and ensure that our system is as secure as possible.
We recognize the importance of providing a secure and fast platform for our users, and our commitment to these values is reflected in the improvements we have made with the introduction of BigBearOS V2. With these upgrades, we are confident that our users will continue to enjoy a safe, secure, and seamless experience when using our apps and services.
We will continue to prioritize security and speed as we move forward, and our team is always exploring new ways to optimize our system and deliver the best possible experience for our users. Thank you for choosing BigBearNetwork as your platform of choice, and we look forward to continuing to serve you in the future.
Image Caching and delivery issues
As part of our ongoing efforts to improve our platform, we recently identified an issue with slow photo loading times. After a thorough investigation that spanned from our servers to our global CDN provider, we discovered that the root of the issue was with our own caching processes.
Specifically, we found that we were caching images on our servers multiple times, which caused requests to take as long as 5 to 6 seconds to complete with all image optimizations. This had a significant impact on the speed and performance of our platform, and we knew we needed to take action to address the issue.
To remedy this issue, we optimized the way we send images and files to our CDN provider. By deleting session data and other unnecessary items, we were able to streamline the request and ensure that it was processed as efficiently as possible. This has led to significant improvements in our photo loading times and has made the user experience on our platform even better.
We want to assure our users that we take issues like slow photo loading times seriously and are committed to addressing them quickly and effectively. Our team will continue to monitor and optimize our platform to ensure that our users have a fast, reliable, and seamless experience. Thank you for your continued support, and we look forward to delivering even more improvements in the future.
Closing thoughts
At BigBearNetwork, we are always focused on delivering the best possible user experience, and we recognize that achieving this requires ongoing improvement and learning from our mistakes. Our commitment to this goal has led us to make significant optimizations and strengthen our network to better serve our users.
We are pleased to report that our efforts have paid off, and last month was a resounding success. By optimizing our server speed, improving security measures, and streamlining our caching processes, we have been able to provide a faster, more secure, and more reliable platform for our users.
However, we recognize that there is always room for improvement, and we will continue to work tirelessly to enhance our platform and provide an even better user experience. We value our users' feedback and encourage them to reach out to us with any comments, concerns, or suggestions they may have.
Thank you for choosing BigBearNetwork as your platform of choice, and we look forward to continuing to serve you in the future with an even better, more reliable, and more secure platform.